About Darren & Import Archive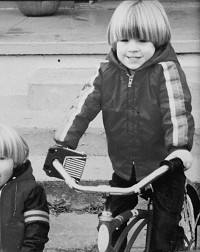 I grew up in Porland, Oregon, the car-loving child of an automotive-engineer-father and part-time-artist-mother. My mom loves to tell the story of me calling out "truck, Bug, van, truck, Mustang..." as they drove past outside -- before I had even turned two years old. I started drawing cars around that same time and soon had subscriptions to all the major magazines so I could stay on top of the newest tech and styles. Through middle school I started my own car detailing business and spent hours imagining the day that I would own my first car.
A few years later, at fifteen, I earned my MECP installers certificate and started installing stereos and car alarms. Then -- the internet! I began hobbying with some VW websites and eventually developed one of the largest underground racing websites in the US. Fast forward through a few more car communities and parts retail websites to 2003 when I launched scionlife.com which quickly grew into one of the most active automotive communities on the planet. After the sale of the forum I created toyotareference.com to share my accumulated Scion literature, as well as every Toyota and Lexus brochure I could obtain. But it just wasn't big enough.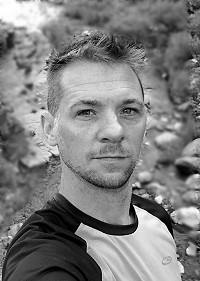 Import Archive is my massive personal project to archive historical US-market Japanese automobilia. You'll find thousands of current and vintage dealership sales brochures, television commercials, paint codes, paint color galleries and a variety of interesting products featuring my original illustrations. My goal is to scan and share EVERY promotional sales brochure that was ever released through dealerships or mailed out to potential owners.
Darren Zayman
darren@importarchive.com

PS: Some of the favorite cars from my past include my first car, a silver 1987 VW Jetta GLi, which was closely followed by a 1981 Rabbit Convertible. I learned to swap engines on the Rabbit (1.8L 16V) which came in handy when I bought my first new car, a 1997 Honda Civic CX, and swapped in a B18C1 with a stealth 125-shot of NOS. The original CX engine went into my $300 1989 Civic Wagon. Some more cheap, fun cars followed like my '85 MR2, '89 240SX hatch and '85 Corolla GT-S. Another engine swap turned my 240SX convertible into a mean SR20/MT beast and then I went old school and picked up the Coupe deVille I had always wanted. A pair of flashy Lexii followed, '95 LS400 and '02 SC430. Got even more fun with a turbo'd S2000 and chipped LS2-powered GTO, then a quick stint with an 350Z Roadster. Bought myself one of the very first Scion FR-S coupes to hit the states and dropped an Innovate S/C into the bay. Now? I'm well into my 4th decade as a happy husband and father. I now roll a lightly-modded Wrangler Unlimited and take the top and doors off as often as the Portland weather will allow.