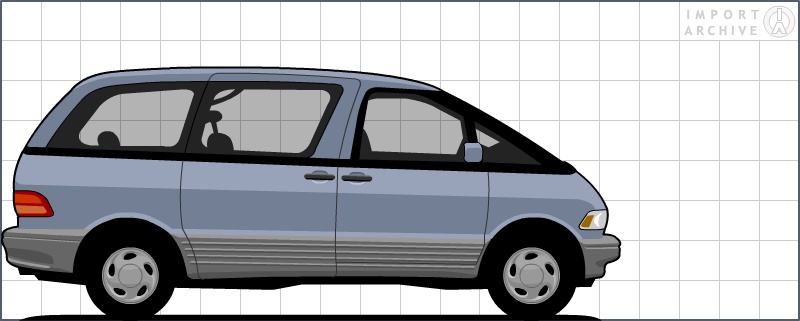 Comments (2)
New
Travee
Bought a 1995 DX S/C AllTrac (the highly sought after white on beige)in september. Flew from northeast oklahoma to northwest wyoming to buy it and drive back. In a nutshell, should've asked for more pictures--current ones, before leaving on the plane. Should've only agreed to consider purchase after check engine light was diagnosed by toyota dealer. After paying $3150 for it with 163k mi, and spending almost that on it with dent repair and cleaning, mechanic fees, it needs new engine/rebuild. $3500 here we come. Yay me. And trailering it everywhere is getting old LoL
Senior
Import Archive
That sucks. I bought mine online at the last minute for a road trip from Portland to Vegas. Instead of renting a van we drove the Previa round trip... engine pinging and clunking the whole way. We made it back and I sold that van the moment we returned... for a $400 profit. Instead of spending $400 on a rental I made $400... but could just have easily left us stranded in the desert!
Now that I've bought a handful of cars sight unseen on the internet I make sure to use a car inspection service. They will travel to the vehicle, check all the major systems and take photos, then send you a report. It's well worth the $150 or so.
I hope you are able to get the engine replaced/repaired for a reasonable amount. I love the Previa!