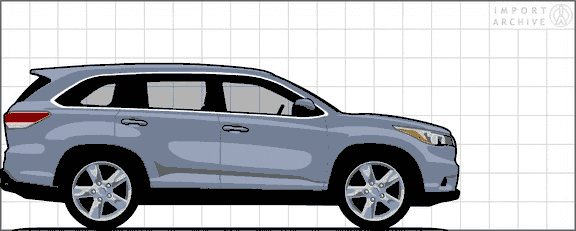 Welcome to Import Archive
I'm currently seeking to borrow or purchase historical US-market brochures for all Japanese brands. Nearly all Toyota (including Lexus and Scion) brochures are in the archive already, but there are some brochures still needed. You can view the complete
Toyota
,
Lexus
and
Scion
brochure lists for more info. Use the links on the main menu to view the brochure lists for every other brand.
If you have a brochure collection and would be willing to temporarily part with portions of it, or to sell bulk lots, please shoot me an email and I will respond ASAP.
Darren, ImportArchive Founder
darren@importarchive.com

BROCHURE ARCHIVE
Scanned print brochures from 1958 to the present available for free viewing and instantly-delivered high-resolution download.

PAINT CODES
The web's most comprehensive source of paint information available including photo galleries and touchup paint for your car.

VEHICLE SPECS
High-resolution scans of specification pages from just about every brochure ever printed including dimensions and engine specs.

TELEVISION ADS
Thousands of TV ads ranging from the 1950's to the present to help you kill precious time until you head home on a Friday afternoon.