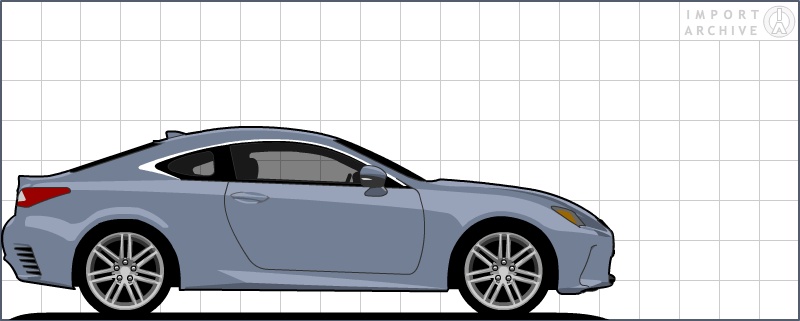 Comments (1)
Senior
Import Archive
Lexus Draws a New (Black) Line for its RC F SPORT Models
http://pressroom.toyota.com/releases/lexus+draws+new+black+line+rc+f+sport+models.htm

NEW YORK – March 13, 2018 - One of the most dynamic cars in the Lexus lineup, the RC coupe, has pushed the limits of design and performance since its introduction in 2014. This month, that tradition continues as Lexus rolls out the RC F SPORT Black Line Special Edition at the 2018 New York Auto Show.
Available on all RC 300/350 F SPORT models, the Black Line coupes feature two exterior paint colors: Caviar and Atomic Silver. A limited run of 650 units will be available this spring at dealerships nationwide.
The gloss exterior paint contrasts with the standard matte black wheels and orange or black brake calipers that make the wheels pop. In place of the standard chrome trim, the Black Line edition features black chrome accents around the grille and windows...